Absinthe-Dealer
Absinthe Shop of WWW.ABSINTHE-DEALER.EU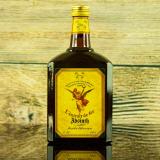 Dear customers: Here you can buy Absinthe and also order Absinthe!

Do you want to enjoy Absinthe without a lot of anise (liquorice effect)? Then you are in our Absinthe shop welcome for sure! Good Czech Absinthe has traditionally a lower anise content and usually a higher thujone content! But also the lovers of aniseed will not miss out with us! After all, in Bohemia, our cooperation with the Cami distillery has led to the distillation of high-quality, tasty products that also contain mild aniseed. In the respective product descriptions and in the absinthe evaluations you will be informed about the taste and the quality of the individual absinthe. Also and above all the effect plays a large role with these products. These different effects then also have their individual characteristics. Also our ranking lists, the Thujone ranking list and the purity ranking list will inform you perfectly. Also the Absinthe effect, which is very important for high quality products, because they combine both: Just a good taste with nevertheless high effect, is discussed in our evaluation ranking lists in its own table. So you can also find out which one is best for you in our purchase advice video. We also advise you to enjoy your green fairy in proper style. This also means that you use suitable accessories. Prepare this drink traditionally with the help of fontaines, special absinthe spoons, historical glasses or brouilleurs and let yourself be transported back to the time around the turn of the century, when in Europe more liters of the fairy's drink were consumed than wine. The cloudiness, also known as louche, comes to the fore better and you can watch a true spectacle of colour and turbulence in the preparation of aniseed varieties.
Our topsellers, which are aniseed containing (Ultra Maxima, Sinopale, Karmagiddon), but also aniseed less (L`éxtrait de fée) for the herbal palate:
Where to buy Absinthe as a wholesaler or restaurant?
Since we import ourselves, dealer inquiries for all our products are always welcome. We are also prepared for the Absinthe wholesale. Be it with the appropriate dealer price list or a gastronomy price list. In any case, you can profit from a larger purchase quantity and a trade proof of appropriate discounts with us. If you are abroad or have an alcohol bonded warehouse for any other reason, we can also supply you directly from our own alcohol bonded warehouse, so that you can buy the goods at a favourable price without alcohol tax. With us already dealers or catering trade enterprises profit also with smaller purchase quantities from discounts or starting from a certain bottle acceptance additionally also from forwarding expenses-free dispatch. Normally we supply our dealer colleagues already starting from 18 large bottles forwarding expenses-free. A maximum of 22 bottles fit into a post approved shipping carton for spirits. However, only if the delivery does not consist exclusively of 1l bottles.
Cami Absinthe - Quality from the nature reserve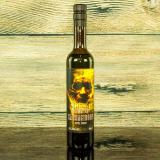 We can recommend you above all our top absinthes, which are handmade in small quantities, without the use of any artificial additives in a nature reserve. E colouring or additives or a pre-sugar you look for these Absinthe sorts thank God in vain. These are the products you will find in the category Cami Absinthe from the Czech Republic. Since we work very closely with this distillery, I can guarantee the quality. There the herbs really grow in pure nature and the quality for very high quality spirits is therefore guaranteed. The latest creation from this distillery is a honey distillate paired with the herbs of the green fairy. The name Quantenspringer is here a name and a term, because the taste represents a quantum leap. Together with the Ultra Maxima, it is currently the best Absinthe in terms of taste that we know from our rich assortment. And that really means something. But if you want it to be more melissa and more vivacious, the Absinthe Esprit de Santé would be your first choice. Currently we still have the batch from 2018 and that was a very good wormwood year with the best and most selected herbs for the distillation of the green fairy.
The most coveted spirits of the Cami Distillery currently (as of 14.06.2019):
Is there a buying advice for the green fairy?
Since there are now many varieties available, the best way to find the right Absinthe for you is to consult with us. The PDF document, which you will receive when you register with us, will give you recommendations for suitable products, which have been selected according to the 6 most important criteria for purchase. These are the roughly classified distinguishing features that the connoisseur is currently judging at the Green Fairy. In any case, you will already have a rough orientation for your spirit, which should then suit you according to your preferences. If you are still unable to make a selection, please contact us by email and we will help you. You can also reach us by telephone. You find our contact possibilities in our imprint sorted by probability.
Quotes from Absinthe Drinkers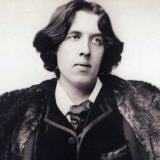 Oscar Wilde: After the first glass you see the things as you wished. After the second, you see things as they are not. In the end, you see things as they really are, and that's the worst thing in the world.
Marie Corelli: Let me be crazy ... crazy with the madness Absinthe, the wildest, most luxurious madness in the world.
Aleister Crowley: Art is the soul of life and the old Absinthe House is the heart and soul of the Old Town of New Orleans.
These quotations from famous personalities, which arose around the turn of the century, were mainly recorded around Montmartre in Paris, where the green fairy had its heyday. At that time in Europe more litres of the green fairy were drunk than e.g. wine, which did not please the wine lobby at that time and finally ended in the Absinthe ban. But what is it: If a drink tastes so good and therefore had so many enthusiastic fans, appearances cannot be deceiving. Meanwhile one can enjoy also today again excellent fairydrinks and the lovers become ever more. Be it in the relevant bars or at home in peace and quiet, in order to get to rest after a stressful working day in the green hour.
We are currently experiencing the following main flavours with the green fairy drink
More and more products are appearing on the market. Some better some worse, but you should concentrate on quality products. Supermarket absinthes are usually not so great unfortunately. Therefore one is dependent on the specialized trade of his confidence. Here a small selection of current flavours and the respective spirits, which fit to the respective taste:
| | |
| --- | --- |
| many herbs | Absinthe Toulouse Lautrec Christmas Edition, Cami`s Gold, Gottesauge, Il Divino Boemo |
| Wormwood | L`éxtrait de fée, Bairnsfather Bitter, King of Spirits, Songe Vert |
| Wormwood with lemon balm | Esprit de Santé, du Jubilée 15 |
| Fennel without aniseed | Mata Hari, Grüne Fee, Havel`s |
| Green anise or fruit anise | All Toulouse Lautrec Absinthes, L`Exceptionnel, Sinopale |
| Star anise | Karmagiddon, Gothicsinth, Absinthium 1792, Kübler 53 |
| Star anise with mint | Versinthe La Blanche, Havel`s Alpen |
| Honey distillate with herbs | Quantenspringer, Mead Base |
New products in our shop, which should meet your taste
We are always anxious to include all Absinthe news and noteworthy new quality Absinthe products first in our assortment, so that these for you - our customers - very quickly available and orderable are. But how do you know what's new and where do you want to find it in one of the biggest shops in the world? Very difficult partly. So we decided to present new products right here on the home page. Whether spirits, spoons, glass or other accessories. All new products will find their place here first. So you can inform yourself very fast and uncomplicated about what is new and exactly your taste could meet. In a very simple way we want to increase the overview of our shop.
If you have any questions about these new products, because the product description may not explain or answer everything, you are welcome to send an inquiry to our email address, which can be found in the imprint. Or simply use your customer account to send an inquiry directly to us. Thank you very much.
more information in the encyclopedia:

or in the Wiki to this topic